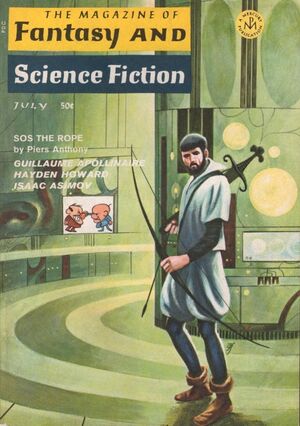 Key Item is a 1975 science-fiction short story by Isaac Asimov.
Part of the Multivac series, it first appeared in the July 1968 issue of Fantasy and Science Fiction. It was later collected in 1975's Buy Jupiter and Other Stories.
Plot Summary
Multivac refuses to follow a command program because something is missing. Can the technicians discover the key item?
See Also